SpaceX successfully lands Falcon 9 rocket on the California coast for the first time
11:52 • 08.10.18
This evening, SpaceX is set to launch a used Falcon 9 rocket from California, a flight that will be followed by one of the company's signature rocket landings.

But this time around, SpaceX will attempt to land the vehicle on a concrete landing pad near the launch site — not a drone ship in the ocean. If successful, it'll be the first time that the company does a ground landing on the West Coast, Verge.com reports.

Up until now, all of SpaceX's ground landings have occurred out of Cape Canaveral, Florida, the company's busiest launch site. SpaceX has two landing pads there, and has managed to touch down 11 Falcon 9 rockets on them. And each time the company has attempted to land on land, it's been a success.

SpaceX has been wanting to do ground landings out of its other launch site at Vandenberg Air Force Base in California, too. The company leased a site there in 2015, a former launch site for the Titan rockets, in order to create a concrete landing pad. However, SpaceX had yet to receive clearance to use the pad, and has only been able to land its West Coast vehicles on drone ships in the Pacific Ocean. But over the summer, the company applied for a license to land at the Vandenberg pad, and now it seems the site is open for business.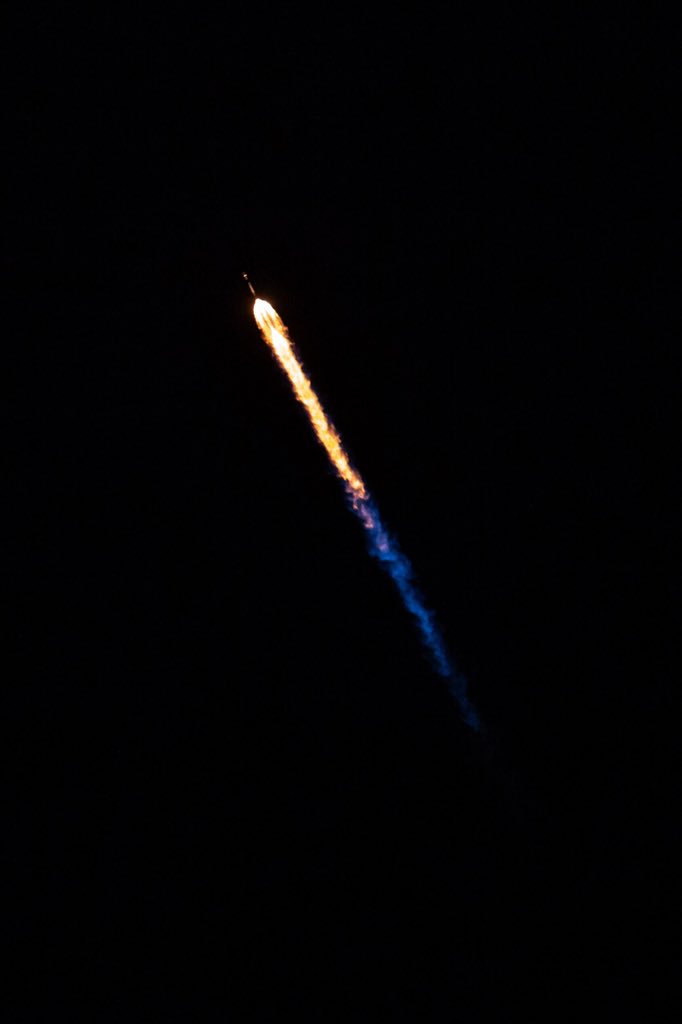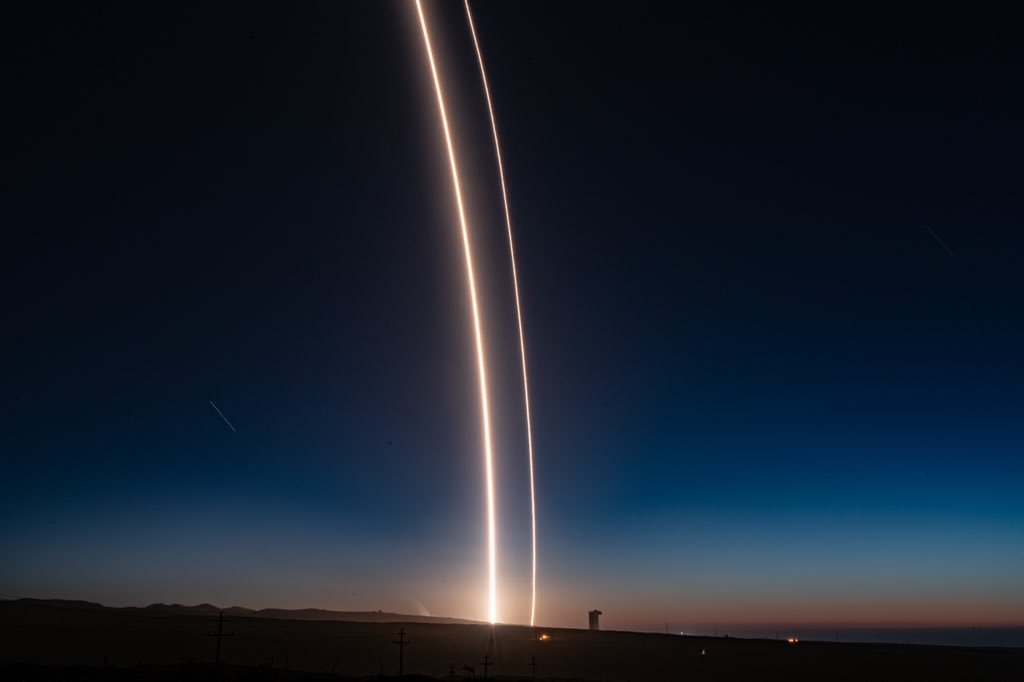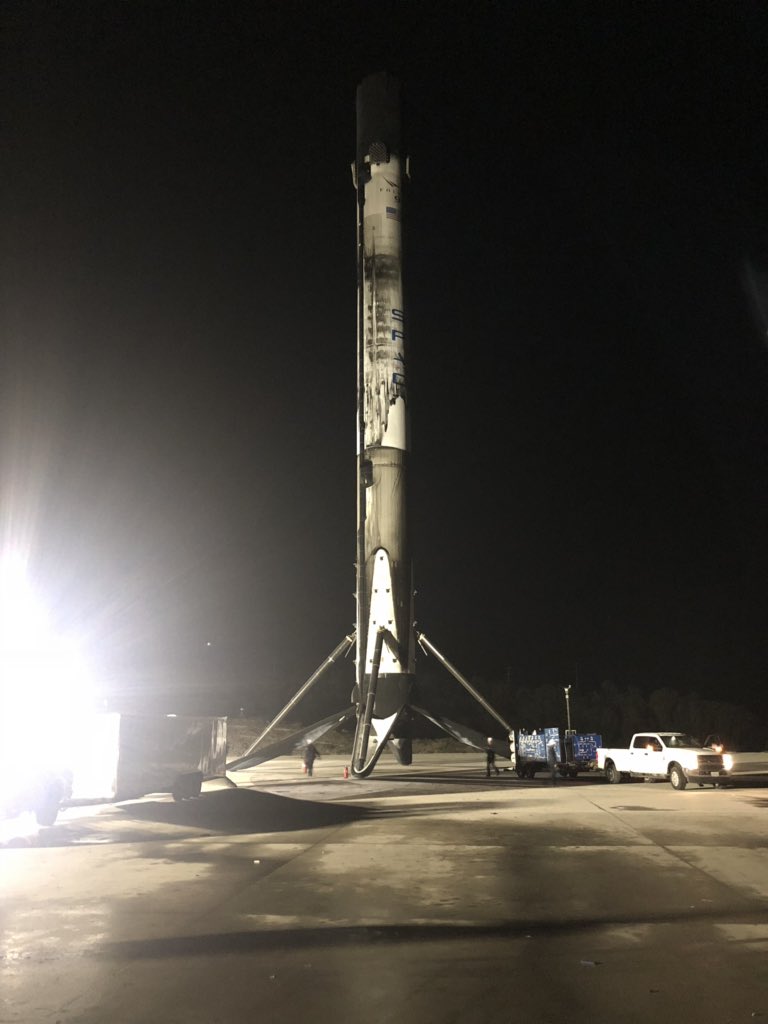 LATEST NEWS • All Today news
17:40 • 13/12
Armenia 'will attend' BSEC summit in Baku
17:19 • 13/12
Pashinyan hosts Artsakh president to discuss domestic, foreign policy issues
16:33 • 13/12
Trump administration 'won't stand for Khashoggi'
16:14 • 13/12
Barack Obama beams as he accepts the Robert F Kennedy Human Rights Ripple of Hope award in New York  
15:37 • 13/12
Russia's Lavrov to meet with top Azerbaijani leaders in Baku
14:56 • 13/12
Apple to build new $1bn campus in Texas
14:47 • 13/12
OPEC exit frees Qatar from US legal concerns
14:14 • 13/12
Jennifer Lopez steps out in 12 different ensembles in just two days during whirlwind promotional tour for Second Act  
14:02 • 13/12
South African court jails men in cannibal case
13:19 • 13/12
Russia 'disposed to constructive dialogue' with Armenia
12:41 • 13/12
Pompeo urges UN to ban Iranian missile tests  
12:04 • 13/12
US voices 'grave concern' over Turkey's planned Syria operation
11:50 • 13/12
Gown worth $11m shown in Cairo International Film Festival closing event
11:36 • 13/12
Armenian elections: Time for Pashinyan to deliver on his vision of a "new" Armenia – European Policy Center  
11:11 • 13/12
North and South Koreas cross border in peace
10:55 • 13/12
168 Zham: Russian president 'not supposed' to issue greetings to Pashinyan after parliamentary elections
10:12 • 13/12
Theresa May to join EU summit after surviving vote
09:58 • 13/12
High-speed train crashes in Ankara, killing at least four and injuring dozens
09:50 • 13/12
Nazarbaev hails developing relations with Armenia 'in the spirit of confidence'  
09:17 • 13/12
US condemns deadly gun attack in Strasbourg
18:02 • 12/12
Man City forward named Premier League player of the month
17:47 • 12/12
NASA releases InSight's first selfie from the surface of Mars
17:31 • 12/12
Oscar Academy looks warily at host options as board meeting looms
17:22 • 12/12
No Armenians reported among survivors of Strasbourg attack
17:08 • 12/12
Santa's chicest helper! A beaming Melania Trump wears a festive $1,050 plaid jacket and slouchy boots as she hands out Be Best backpacks
16:18 • 12/12
Acting justice minister says legal reforms 'aim to ensure uniformity' of domestic laws with European standards
14:58 • 12/12
Ucom launches x2-gigabyte package as special New Year offer to subscribers
14:43 • 12/12
Grand Holding owner donates AMD 52m worth equipment to child emergency care units in Yerevan hospital (video)
14:29 • 12/12
Former high-ranking Armenian official facing graft charges
14:05 • 12/12
Huawei CEO to be released on bail
13:17 • 12/12
Iran warns citizens against visiting Georgia
12:09 • 12/12
Iran hails parliamentary elections in Armenia
11:26 • 12/12
Putin's spy ID pass found in Germany
11:07 • 12/12
Power transition in Armenia 'creating platform' for renewed dialogue with Turkey, says Turkish-Armenian MP
10:36 • 12/12
Zhamanak: CSTO may call off secretary general's election until late spring
09:59 • 12/12
The Economist: What happens next in Armenia?
09:34 • 12/12
Trump says people will revolt if he is impeached
09:15 • 12/12
French police raise security level as gunman opens fire in central Strasbourg, killing at least three
18:12 • 11/12
US-Armenian businesswoman unveils plan to fund home construction project for orphanage alumni  
17:18 • 11/12
158 million migrants want to move to the US despite Trump's stricter measures
17:06 • 11/12
Steve Jobs signed Macworld magazine up for auction
16:57 • 11/12
French-Armenian organizations congratulate Pashinyan on election win
16:24 • 11/12
Russia fines Google for failure to comply with research results
16:08 • 11/12
EU's Johannes Hahn congratulates Pashinyan on election victory
15:33 • 11/12
Khashoggi murder: Turkey in talks with UN for investigation
14:58 • 11/12
NASA's newly arrived OSIRIS-REx spacecraft already discovers water on asteroid
14:49 • 11/12
Election results 'obliging success' for winners, says outgoing parliament's speaker
14:05 • 11/12
December 9 snap elections 'resulted in no surprise' - opinion
13:09 • 11/12
US urges European nations to exit Nord Stream 2 project
12:51 • 11/12
Armenia's Conservative Party calls for ending 'pre-election rhetoric'
11:57 • 11/12
Arabs 'in talks' with US for NATO-style security pact
11:52 • 11/12
Queen's 'Bohemian Rhapsody' named most-streamed song from 20th century
11:42 • 11/12
Man Utd not to sell Pogba in winter  
11:04 • 11/12
Russian Tu-160 strategic bombers land in Venezuela after 10,000km transatlantic flight 
10:58 • 11/12
Trump 'concerned about being impeached'
10:28 • 11/12
Germany's Merkel congratulates Pashinyan on successful conduct of snap elections
10:16 • 11/12
EU reaffirms commitment to Armenia's to democratic and prosperous future
10:10 • 11/12
UK's May postpones Brexit deal vote
09:55 • 11/12
US hails snap parliamentary elections in Armenia
09:25 • 11/12
France protests: Macron promises wage rise
18:24 • 10/12
Armenia's new parliament to have 132 seats to secure opposition's presence
17:31 • 10/12
Isha Ambani wedding: Beyoncé and Hillary Clinton jet to India for celebration
17:22 • 10/12
International observers praise free conduct of December 9 snap elections in Armenia
16:36 • 10/12
Russia becomes the second largest arms producer in the Top 100
15:59 • 10/12
December 9 snap election 'reflected Armenian voters' collective will', say local observers  
14:58 • 10/12
Catherine Zeta Jones and Cameron Douglas lead tributes to Kirk Douglas as acting legend celebrates 102nd birthday with wife Anne, 99
14:36 • 10/12
Armenian CEC finalizes outcomes of Dec. 9 snap election: Pashinyan's bloc leads with record- breaking 70.44%
13:14 • 10/12
Pashinyan will face reality check – Armenia's snap election attracts wide coverage by intn'l media
12:24 • 10/12
Ex-Nissan chief charged with financial misconduct
11:46 • 10/12
Syrian soldier killed in latest attack by jihadist rebels in Aleppo
11:30 • 10/12
Adam Schiff says Trump faces 'real prospect of jail time' after leaving office
11:16 • 10/12
Jamal Khashoggi's last words 'disclosed in transcript'
11:03 • 10/12
Artsakh president issues congratulatory address on Constitution anniversary
10:13 • 10/12
Parliamentary election 2018: Pashinyan's bloc secures landslide victory
09:31 • 10/12
Venezuela accuses US of plotting against President Maduro
17:48 • 09/12
Avengers: Endgame trailer beats Infinity War's record for most views in 24 hours
17:41 • 09/12
Frank Sinatra auction fetches $9.2m in New York  
17:30 • 09/12
'Just name any Armenian who isn't concerned over Artsakh,' Ter-Petrosyan says after voting
16:42 • 09/12
California officially becomes the first state in the US to require ALL new homes to be powered by solar energy
15:15 • 09/12
Serj Tankian: Very proud of Armenian brothers and sister going to polls after fighting corrupt regime
14:56 • 09/12
Turkey's intel chief informs US senators on Khashoggi murder
14:40 • 09/12
Kocharyan's arrest 'unrelated to snap election', says acting premier
13:51 • 09/12
Thousands march against Serbian leader's autocratic rule
13:39 • 09/12
Our efforts must focus on economic growth and democracy-building, says parliament speaker
13:06 • 09/12
Dog found waiting for owners where house once stood after California wildfires  
12:44 • 09/12
'This is a vote of future', President calls for responsible attitude to Dec. 9 snap election
12:16 • 09/12
Brazil spiritual healer accused of sex abuse
12:10 • 09/12
All eyes on French Presidnet Macron after fresh 'yellow vest' protests hit Paris again
12:00 • 09/12
Ex-Soviet dissident Lyudmila Alexeyeva dies at 91
11:18 • 09/12
Armenia holds snap parliamentary election
10:21 • 09/12
China threatens Canada with 'grave consequences'
18:07 • 07/12
Robert Kocharyan 'will be taken into custody', lawyer says after appellate hearing
16:50 • 07/12
Pashinyan, Aliyev 'discussed Karabakh peace' in St Petersburg
16:10 • 07/12
Australia passes 'world's first' data encryption law
15:51 • 07/12
Oscars 2018: Kevin Hart steps down as host amid backlash from past homophobic tweets
15:09 • 07/12
Armenia 'turned into big disaster zone' after 1988 earthquake, Nikol Pashinyan says in Gyumri
14:13 • 07/12
Riots sweep Athens on anniversary of teen's shooting death
13:27 • 07/12
EAEU member states 'may transition to single currency'
13:03 • 07/12
Hraparak: Republican MP praises colleagues' 'principled stance'
12:18 • 07/12
Stunning images taken by powerful new alien-hunting telescopes reveal the raw beauty of our skies